Autumn 2020 mini tour: Kyoto & Nagoya
To celebrate the launch of our monthly programme of shows in Nagoya and Kyoto, Tokyo-based independent music radio platform Tsubaki FM will be going on a mini tour around Japan.
The tour will begin in Nagoya, with a show at newly established venue, Club GOODWEATHER, featuring sets from independent Nagoya-based DJs.
We will then move on to Kyoto, where we will be holding an event and live broadcasting a radio show at CLUB METRO, celebrating its 30th year as an established music venue.
From Tsubaki FM's Tokyo crew, Midori Aoyama and Souta Raw will be joining an impressive line up of the very best local DJs in each city, taking our audience on a musical journey.
▶︎NAGOYA
2020/11/21/SAT
club GOODWEATHER
Open:22:00 / Entrance:¥2,000
https://www.goodweather.org/
MIDORI AOYAMA
SOUTA RAW
AGO
MUSICMAN
SAMMY the RIOT
S.O.N.E.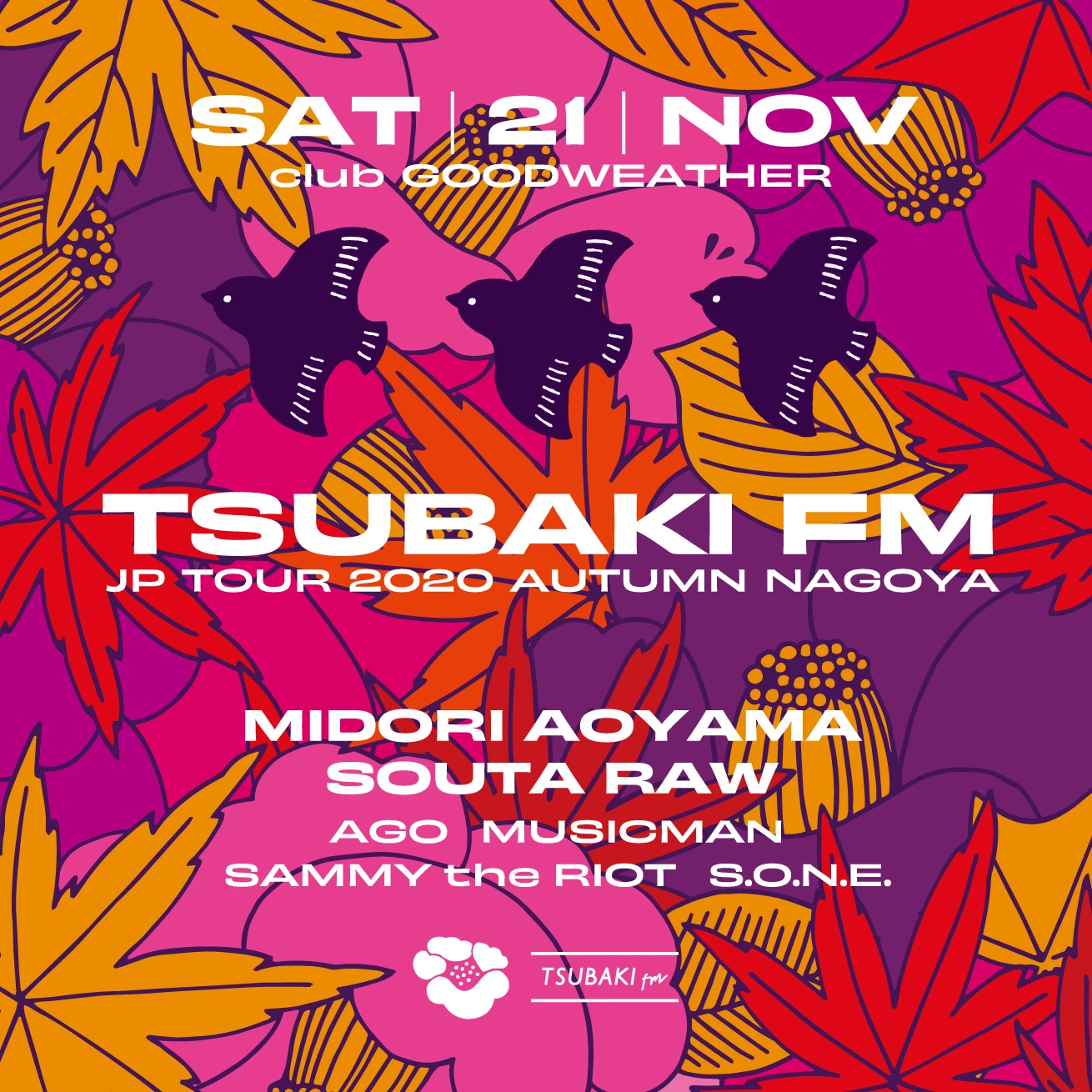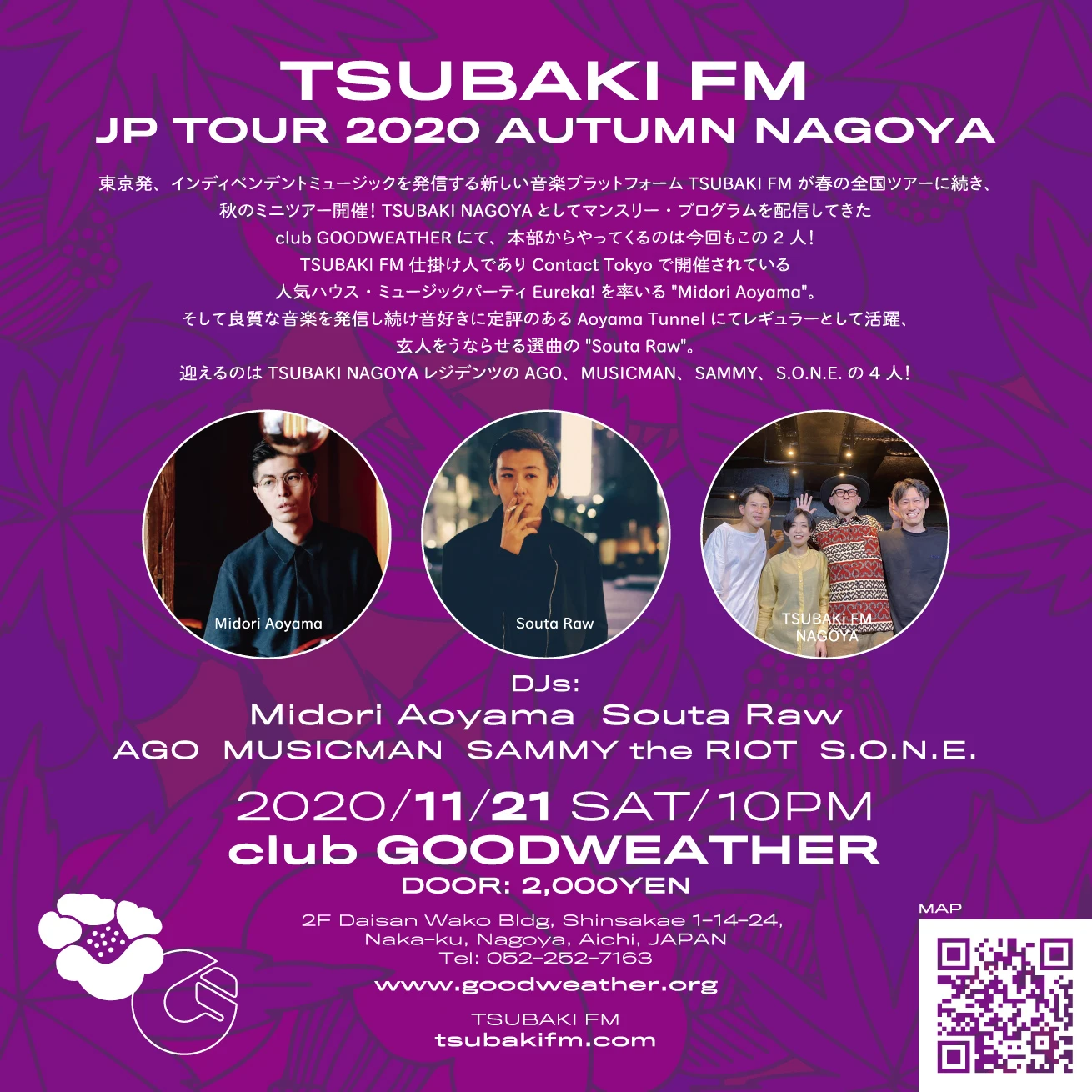 ▶︎KYOTO
2020/11/22/SUN
CLUB METRO
Open:21:00 / Entrance:¥2,000 inc.1 Drink
https://www.metro.ne.jp/
MIDORI AOYAMA
SOUTA RAW
MASAKI TAMURA
YOSHITO KIMURA
SOTA × KUWABARA
soO
FOOD: 明ヶ粋ヶ
TALK LIVE :
TSUBAKI FM × soO × OFF LINE